Respecting the paths and other users
In the Alps, the paths you ride along are often closely linked with local heritage.
Whether the remains of a Roman road, a track well-trodden by shepherds taking their flocks to graze or a hunter's path… they all have a history. So that these paths remain open to everyone, this heritage is looked after by the Oisans District Council and sometimes by the locals themselves. It is therefore essential that some basic rules are followed to respect these paths and those who use them.
---
The paths
It goes without saying that you should leave no rubbish… You have a nice rucksack, so put everything back in it, even that punctured inner tube you cursed.
Don't cut across the switchbacks! … This forms ruts and when it rains, the water rushes in off the steep slope and ruins the path.
Oisans is the capital of switchbacks, so if you find them difficult, learn and practice. You'll get even more pleasure the day you can tackle them properly.
Don't slide deliberately to show off as this also forms ruts and erodes the path when it rains. Keep your skids for drift competitions in bike parks.
---
Other users
These are people just like yourselves that use the paths not only for their leisure pursuits (hikers, horse riders, trail runners, hunters, etc.), but also local residents and people at work, such as shepherds and farmers. This may seem a lot of people, but there's plenty of space ;o)
It is therefore essential that everybody respects one another, even if you are not using the paths for the same purpose.
Remember that pedestrians do not necessarily hear you coming and that you may scare them.
Local residents are going about their daily business in the area where they live. They are entitled to a certain amount of tranquillity and respect on your behalf.
So, as you're not taking part in an enduro race, slow down, warn them of your approach and say Bonjour with a cheerful smile. You can even stop and chat for a while. The mountains are a source of pleasure to be shared.
---
Mountain Bike Safety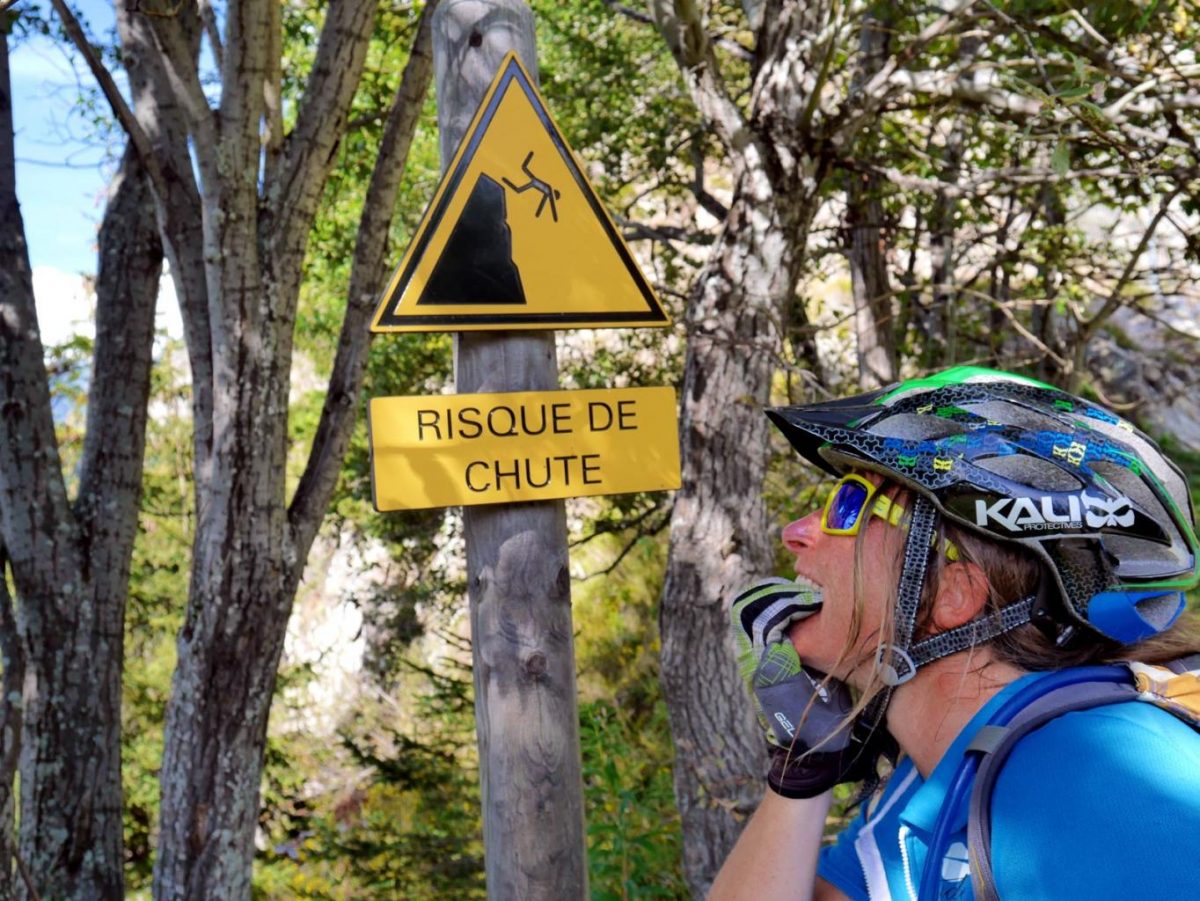 Oisans is a demanding, high-altitude environment in which it is best to remain humble.
Do not underestimate the difficulty of the terrain and do not over estimate your ability.
Some Basic Rules
Prepare your route (all riders in the group need to be familiar with the route).
Do not ride alone, or else tell a friend where you are going.
Do not overestimate your ability, and know when to give up.
Make sure your bike is in good condition before you set off.
Minimum Equipment
A helmet and gloves + body protection, depending on the type of biking (full frontal helmet, shin guards, back protection)
A repair kit suitable for the chosen route
A small first aid kit (compress, antiseptic wipes, straps, plasters..) cereal bars and water
A mobile phone