FOR PEACEFUL PEDALING
The "Voie Verte", the "Green Road" is a secure space reserved exclusively for the circulation of cycles, pedestrians, riders, etc … Excluding motorized vehicles.
The "Voie Verte" is a project led by the Community of Communes of the Oisans. The overall project is to link Venosc to Séchilienne via Bourg-d'Oisans, Allemond and the Val de Livet. This project will eventually link the Oisans to Grenoble and to the European greenway network such as the Via Rhôna. Today, the first phase opens in summer 2019 between Venosc and Allemond. The greenway contributes to the territory's positioning as the capital of cycling and constitutes an axis that connects the mythical passes of Oisans.
---
map of the voie verte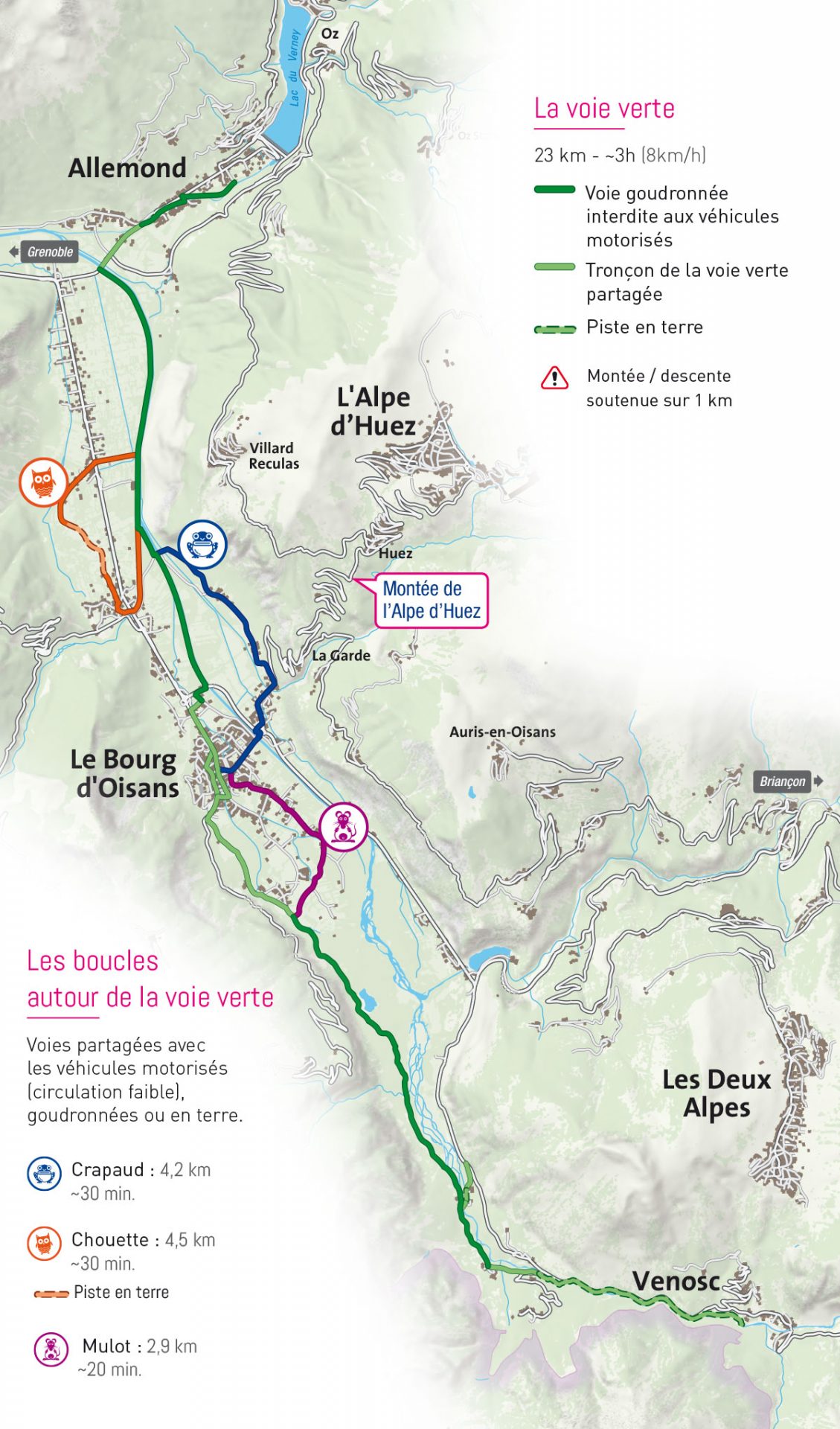 ---
Who is the "voie verte" for?
Cyclists/MTB
Skate/longboard
Wheelchair-friendly
Strollers
Steps
Ski wheels
Rollerblades
horse riders
Pedestrians
Joggers
Hikers
Walkers
---
informations
Tourist office in Bourg d'Oisans
tourist office in Allemond