Megavalanche Alpe d'Huez
3 to 9 July 2023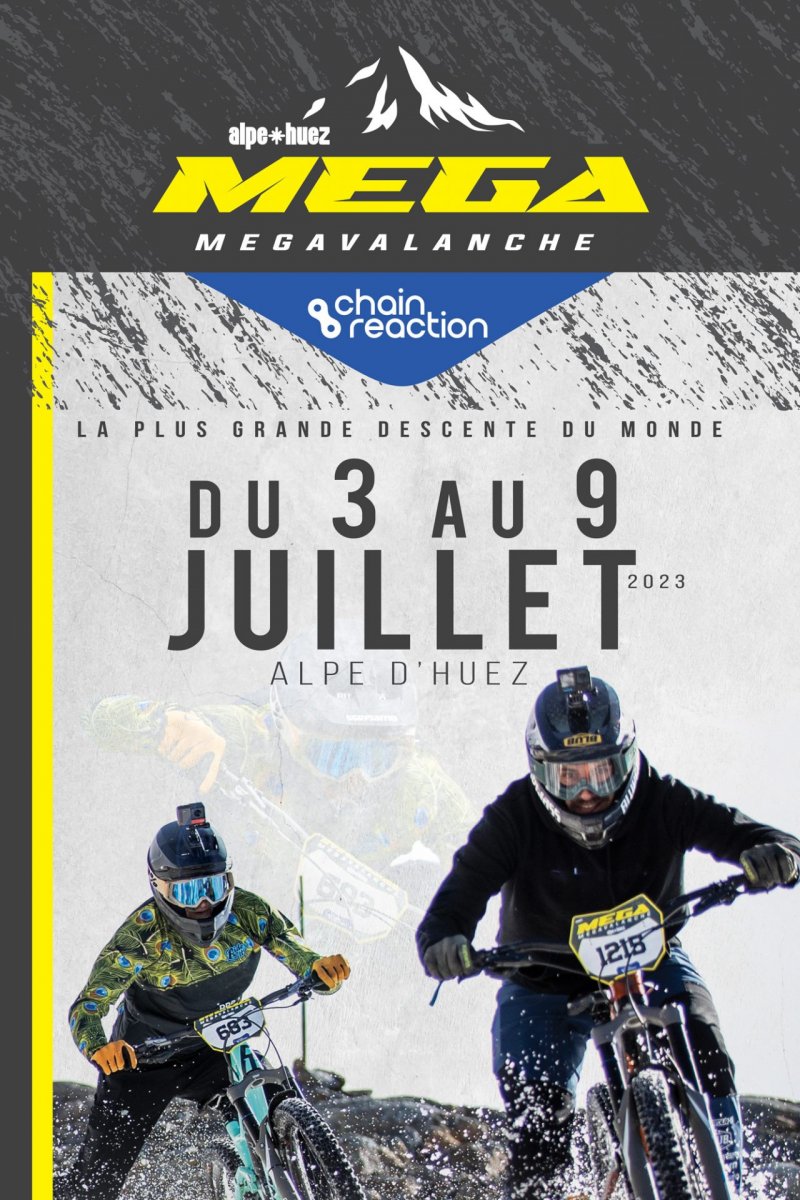 The Megavalanche in Alpe d'Huez is a legendary downhill mountain bike race !
This event is the longest downhill race in the world. Over 2000 participants race for 20km with a descent of 2600 metres – it is an undisputed reference in the world of mountain biking !