Here the word "Mountain Bike" takes on its full meaning!
Whether you are on ski, on foot, with an ice pick … or on a mountain bike… The Grave-Meije and Villar d'Arene sector is just enormous !
And that's no exaggeration !
The cable car area offers you 1800m of descent on enduro and physical freeride runs.
Whilst the south-facing MTB-FFC area, going from the Grave to Villar d'Arene, is made up of 310km of signposted tracks for all abilities that will give you an unforgettable 'All mountain' ride.
Bike park with cable car sector
This unique cable car takes you all the way up to 3200m where you have the choice of 6 enduro itineraries.

These are freeride "La Grave" style runs meaning no colour coding or security barriers – the terrain is generally demanding and only suitable for experienced mountain bikers.
In this area it is best to choose a strong enduro mountain bike or a downhill or freeride model. A local organization (L'AVAG) has mapped out the MTB tracks here so that walkers and riders may coexist.
These tracks, cut away by riders, alternate between untamed single tracks and fun sections with banked turns and jumps.
To warm up, prefer the more "Bike Park" type routes: Avag One, Desoutter or Cote Fine.
The other itineraries are more single type: Chavala, Vallons and the famous King Stone Road leaving from the Ruillans train station (3200m) for 1800 m of hard descent!
---
Plan of the MTB tracks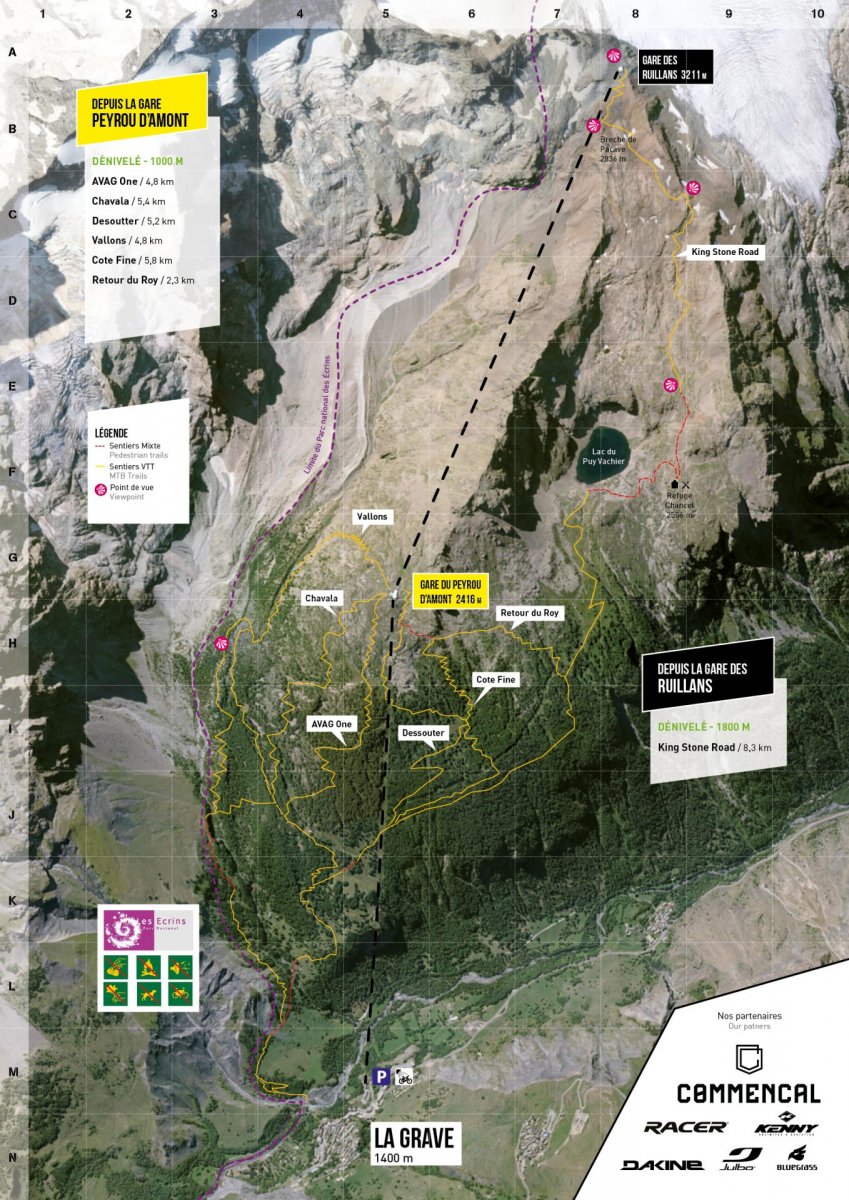 ¡ Important !
The MTB tracks has mapped out by the local organization (L'AVAG) here so that walkers and riders may coexist.
– Mountain bikes do not have priority.
– The domain is shared by walkers and livestock (cows, sheep).
– Please be respectful of them and remember to close gates and fences behind you.
Information
Les Téléphériques de La Grave / La Meije
"Le Téléphérique des Glaciers de La Meije" is generally open from mid-June to mid-September.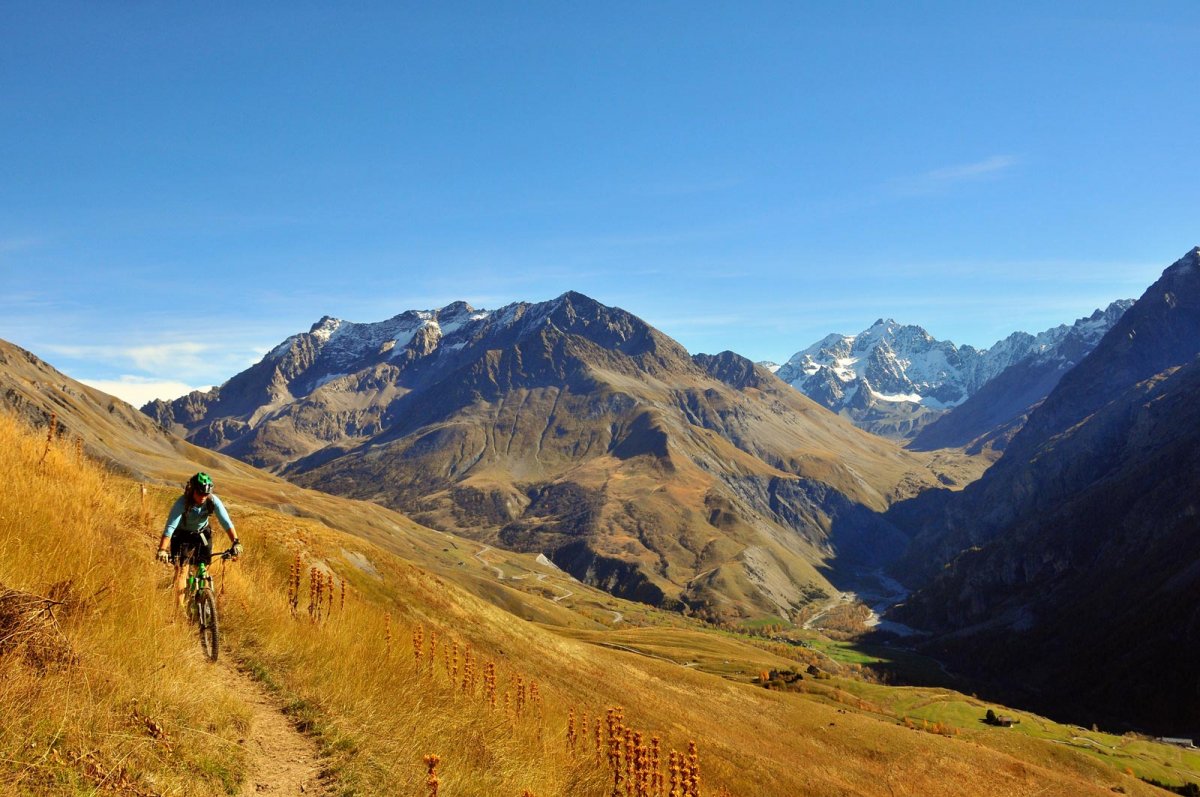 VTT-FFC area • La Grave – La Meije and Villar d'Arene
The Grave domain is now labelled as a VTT-FFC site wth over 300km of waymarked runs to ride among outstanding scenery. The cherry on the cake is the FFC waymarked Grand Traversée des Hautes-Alpes starting in Villar d'Arene.
Practical Information
An FFC site
N° of kilometres of tracks: 310 km
Grande Traversée des Hautes-Alpes : 91 km
N° of itineraries and their colour codes: 19 itineraries – 1 green track, 4 blue tracks, 8 red tracks, 6 black tracks
---
Routes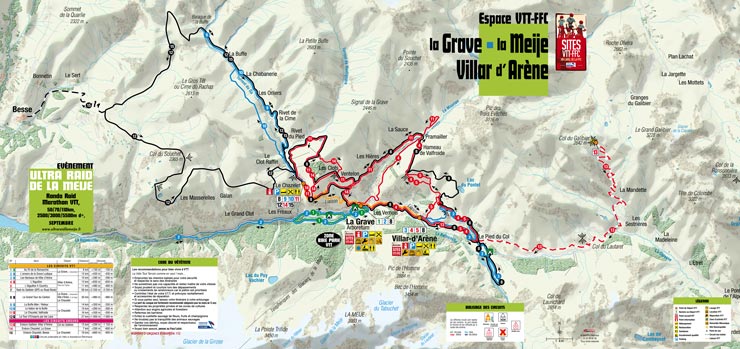 ---
Informations
La Grave and Villar d'Arene Tourist office