Les 2 Alpes, the best bike park for all MTB styles
With 91km of bike tracks and 2480 m of height loss Les 2 Alpes Bike Park is one of the best alpine bike parks.
A dizzying playground that features all MTB styles. The resort has become a major venue for MTB events, mainly featuring fun, technical tracks for all levels on well-maintained, landscaped terrain. There are few "natural" paths, but fabulous tracks ranging from 3200m to 960 m in length.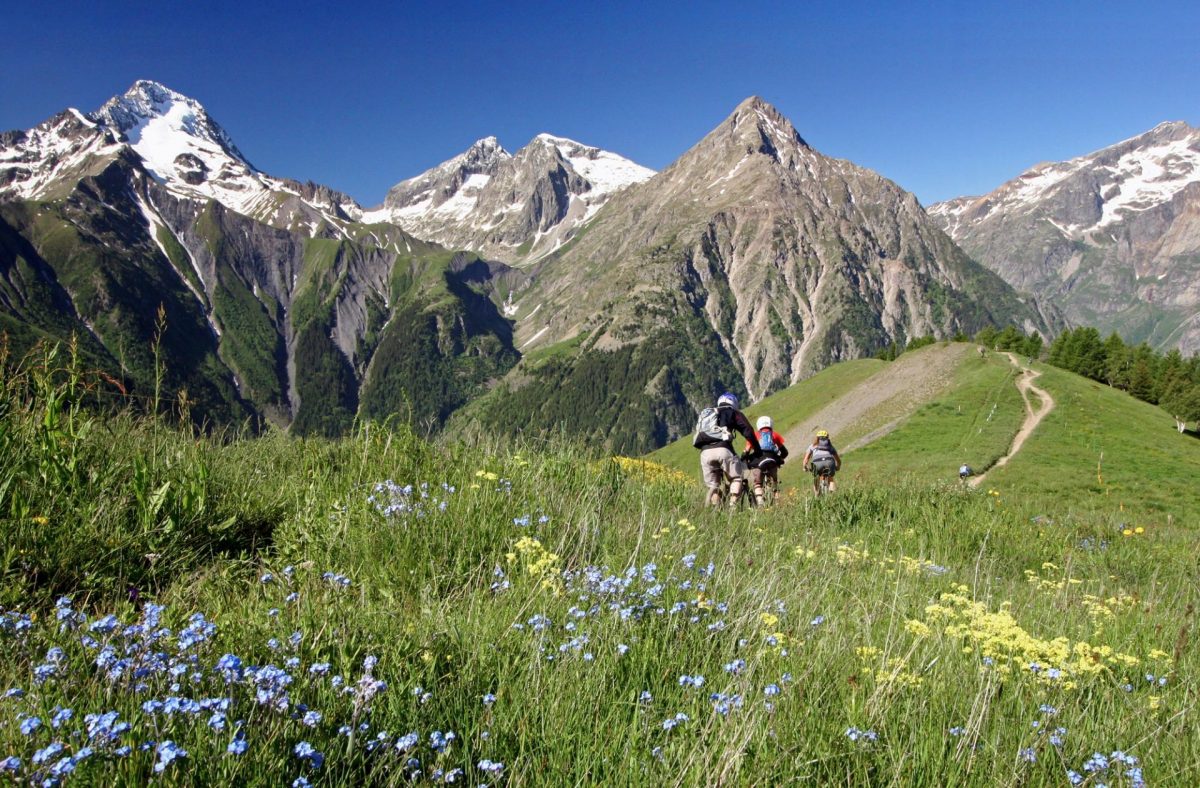 Du VTT ludique pour tous !
Pour tous, c'est à dire, pour tous les niveaux.
Pour cela, des pistes savamment tracées se répartissant selon 2 secteurs, débutant ou confirmé, pour le plaisir des riders les plus expérimentées ou des novices qui veulent s'initier au VTT alpin dans les meilleurs conditions.
Mais c'est aussi pour toutes les disciplines du VTT. En effet si une large partie du domaine est dédié au VTT de descente avec 14 pistes DH, les 2 Alpes Bike Park offrent aussi 5 pistes Enduro et 3 itinéraires Cross Country ainsi qu'un espace ludique et 2 pistes pensées pour le VTT électrique.
---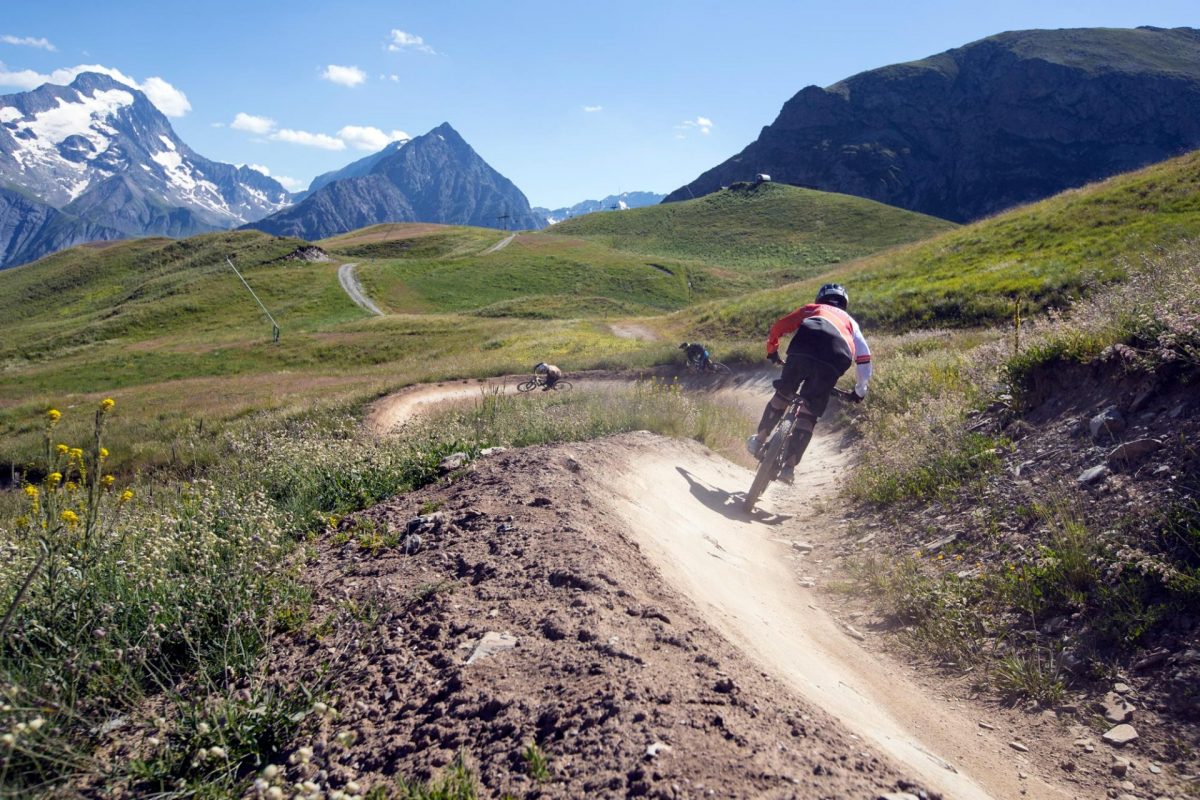 The Vallée Blanche beginner's sector
A sector entirely devoted to beginners where people of all ages can get a taste for Mountain Biking in the mountains and learn the basics. A perfect introduction before experiencing your very first tracks in the Vallée Blanche sector, devoted to discovering this sport.
---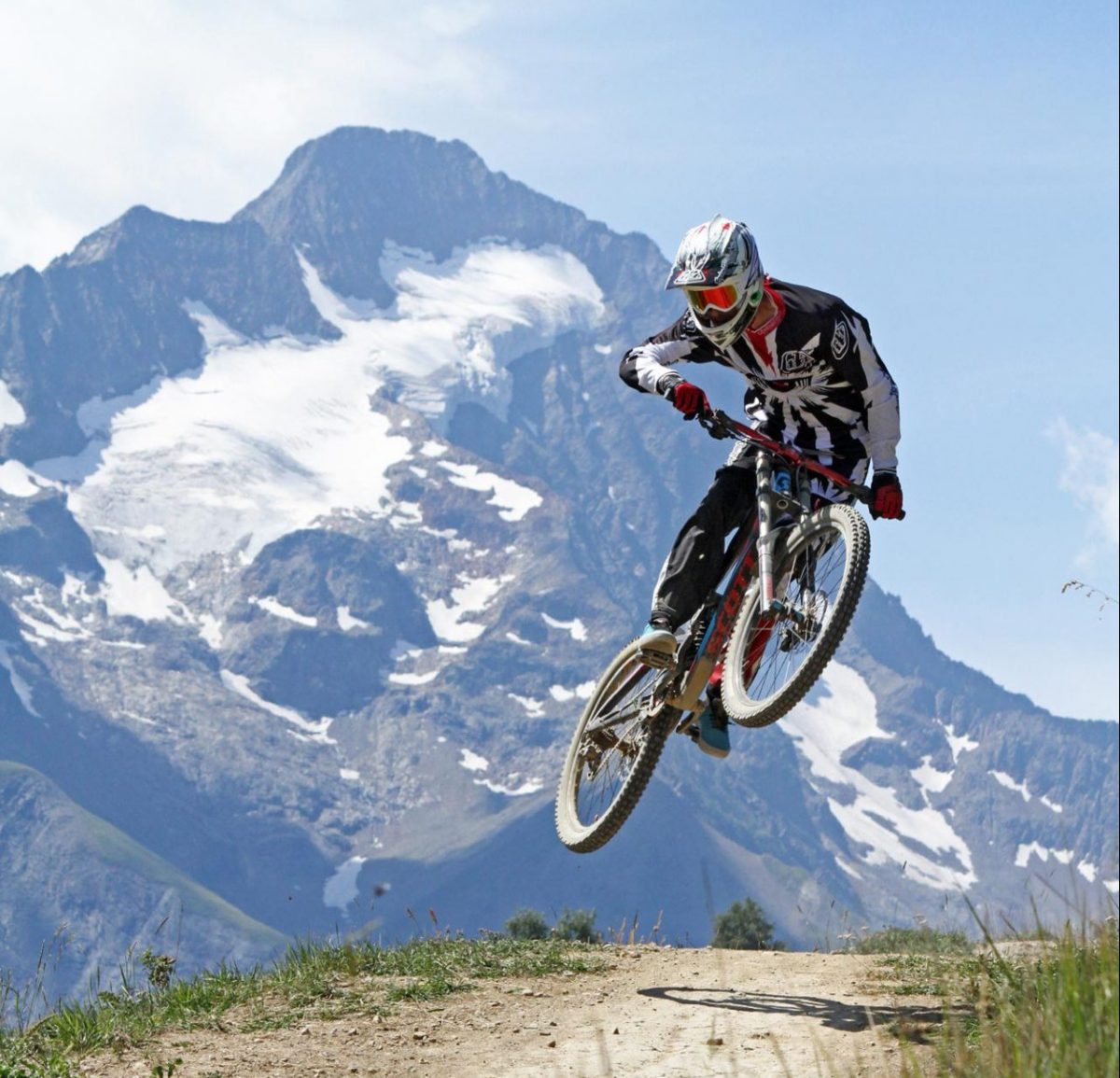 The expert sector Diable/Venosc
the heart of the Bike Park.
This area of Les 2 Alpes is legendary in the world of mountain biking, with an untouched natural environment and perfectly designed tracks. With a wide range of trails and the ultra-modern chair lift, the Diable sector has trails and modules to suit all levels of ability. Experienced riders and the biggest daredevils will love the stunning Fury competition-level trail and the iconic Venosc trail. All sorts of trails are available for all sorts of mountain biking, including downhill, enduro, cross-country and even electric mountain bikes!
---
Modules to improve your skills and have some fun
You'll be spoilt for choice, especially thanks to a brand-new beginners area at the bottom of the slopes and a new "video zone" on the Lutins slope. An area dedicated to beginners at the Vallée Blanche with a bike-handling practice area with green tracks and Alpine Mountain Biking discovery workshops. You'll also find a "pump track", an "easy to ride" area, 4 bike washing stations and a geo-tracking system for rescue on the 2 ALPES app.
---
Track Maps
---
Information
2 Alpes Bike Park
You've understood it by now, Mountain Biking in Les 2 Alpes is perfect for the experts looking to make this discipline accessible for budding new riders, to share the pleasures of Mountain Biking in the mountains with the next generation of riders! If you fancy giving it a go, head over to the website's resort.
---
Location